RAW 2002 Photos
In 2002, the RAW lived up to its name, as riders endured on and off rainfall during a dreary and chilly day. Only the few, the proud, the brave would ride on such a day. This is their story...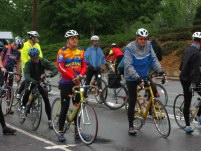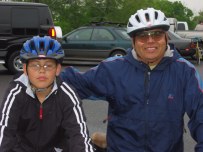 RAW director Steve Britton (left) surveys the scene as the riders line up. The DeLaRocas (right) made the RAW a family affair.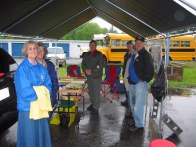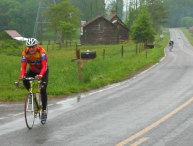 Local
senior games
participants volunteered at our rest stops. Keith Summerford (center) overcame mechanical adversity. Richard Fink (right) hammers up Windy Gap.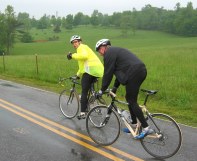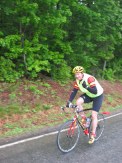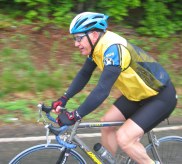 Dynamic duo Richard Fink and Brandon Eller hit the top of the hill, joined by riders from across the area. We had riders from Boone, Winston-Salem and other towns join us.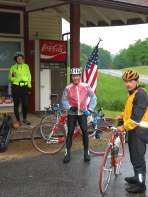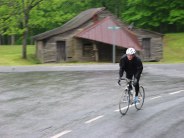 Decisions, decisions...The old Jarvis Store rest stop was where many riders asked themselves, "How much fun can I stand?" Some decided 40 miles worth was plenty. Brandon Eller (right) climbs the back side of Windy Gap.